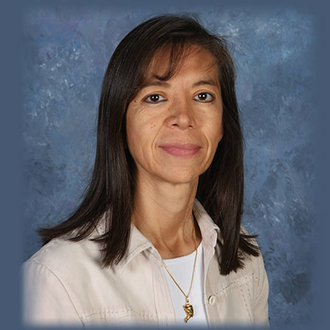 Katia Valdeos, co-director and co-producer of World Nation, has been an active member of the group since 2003. Born in Lima, Peru, she attended private schools, receiving her B.A. in English as a Second Language (ESL) from the Instituto Pedagogico Nacional in Lima, Peru in 1979. She was one of three Peruvians to be awarded a Fellowship/Assistantship by the British Council to teach Spanish in the United Kingdom (Glasgow).  Soon after she was hired as a lectora to teach Spanish at the University of Leeds, where she taught for four years. She was awarded an M.A. in Education from the University of Leeds in England in 1987. Subsequently, she taught Spanish at Leeds Metropolitan University in England and was hired as a research assistant for the Spanish Department at Trinity All Saint's College in Leeds, England.
Katia has worked as a freelance Spanish teacher/translator for Berliz and other British businesses, as well as freelance lexicographer for the Collins English/Spanish Dictionary, released by Collins Publishers in the UK.  Katia was an English teacher for Colegio Peruano Britanico in Lima, Peru during the 1980-90s. Since 2000 she has been a teacher of English to Speakers of Other Languages (ESOL) in Florida with certifications in ESL, Spanish, and Reading. She was an English teacher for soldiers at the Language Center of the Puerto Rican National Guard in Juana Diaz, Puerto Rico, during the summer of 2006.
Katia was one of 10 ESOL teachers selected to be on Florida Department of Education NES/ Pearson test validation committee for the ESOL subject area exam in 2007 and 2008. She has been a presenter at Sunshine State TESOL Conferences in Florida: 2007, 2008, 2009, 2010, 2011, 2012, 2013, and 2014.  Katia received several scholarships to take economics courses at the USF Stavros Center. She also received grants from the Foundation for Teaching Economics to attend Economics in U.S. History seminar in Las Vegas (2009) and Economic Issues for Teachers seminar in Washington, D.C. (2010)
Katia is an active member of the Hispanic Scholarship Civic and Cultural Foundation, based in Spring Hil, Florida. The group awards scholarships every year to graduating seniors. She has been a member of the American Translators Association (ATA) since 2010. That same year the Florida Humanities Council awarded her a grant to attend a Seminole Tribes seminar.
Currently she works with Cynthia Haring directing the World Nation group during rehearsals and shows, as well as assisting during production of recording sessions. During Tampa Bay World Nation performances she sings back up vocals and plays traditional Peruvian instruments such as el cajon, the rainsticks, and la cajita.