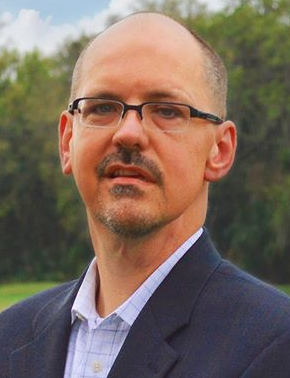 Richard William Hayes is the CEO and managing partner of Digital Lightbridge (DLB), which is responsible for the development of our wonderful World Nation website.  Now based in New Port Richey, Florida, Richard is a native of West Islip, New York.  He founded Digital Lightbridge in 2001 and remains faithful to its mission of helping companies achieve their business objectives through strategic marketing solutions. Richard is responsible for managing the day-to-day business operations of DLB, as well as for sales and delivering exceptional client service.
Richard has over 30 years of experience in advertising and marketing, having held executive positions with Fortune 500 companies and several major communications businesses. Past positions include chief operations officer for Inteledigm Communications, a new-media development company; vice president of Cortex Communications, a leading medical education firm; senior project manager for TechData Corporation; and creative leadership positions with the Tampa Tribune, and several leading Tampa Bay advertising agencies.
In 2010 and 2007, Richard was awarded the "Business of the Year High Impact Award" by Somebody Cares of Tampa Bay.  He has also been the recipient of Tampa Bay C12 Group's 2010 and 2003 Member of the Year Award and Servant Leadership Awards in 2013 and 2008. In 2002, he received the "Hero Award" from Big Brothers, Big Sisters of Tampa Bay.
In 2012, Richard co-founded, launched and published a national Christian leadership publication called TwoTen Magazine.  The publication has featured a wide variety of leaders including Coach Tony Dungy, Heisman Trophy winner Tim Tebow, best-selling author Dave Ramsey, Dr. Ben Carson, Duck Dynasty's Willie Robertson, Shannon Bream of Fox News, Gary LeVox of Rascal Flatts, David Green founder of Hobby Lobby, and Dina Dwyer-Owens of The Dwyer Group.
Richard, an active member of Riverside Baptist Church in Tampa, has been married for over twenty-two years to his beautiful wife, Lisa Renae. He is the proud father of three exceptional sons - Chandler William, Mitchell Aidan and Tristan Isaiah. The Hayes' are active State of Florida licensed foster parents.